Guests within walking distance will find directions to the hotel by tapping the icon with smartphones or tablets.
If spring comes tomorrow…
Hello, everyone!
The temperature gets higher and higher , then you may feel sleepy, don't you?
Now when it comes to spring, , Ueno Cherry Blossom Festival will take place this year!
Needless to say cherry blossoms, shining in the clear blue sky, a lot of events and street stalls are one of fun★ Moreover, it sounds good that you're intoxicated with glossy/fantastic night cherry blossoms which appear in the paper lantern's glow♪
Why don't you stroll the zoo, the museum and the art museum, seeing the cherry blossoms?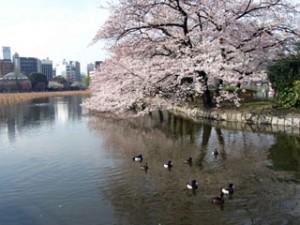 ※By the way, as we have put Xiang xiang's ornament, please take a picture(^^)